LAVAL 1 800 361-0338
Lévis 1 866 835-5335
News
Donations for Accueil Bonneau
2019-12-11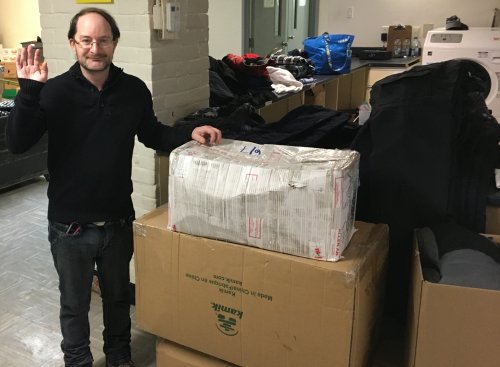 The entire Pyrotech BEI team has collected a variety of winter accessories to give to Accueil Bonneau, a non-profit organization in Montreal, whose mission is to to welcome people in situations or at risk of homelessness by accompanying them daily in the answer to their essential needs and the quest for a better quality of life.

We were able to do another generous donation to the organization, on December 11, as part of our annual donation, of a box filled with hats, mittens, scarves, coats, etc., in addition to an hundred pairs of jeans.

The large family of Pyrotech BEI is proud to help warm the hearts of many people in need.