LAVAL 1-800-361-0338
Lévis 1-866-835-5335
News
Gilles Corriveau as the new General manager
2022-01-10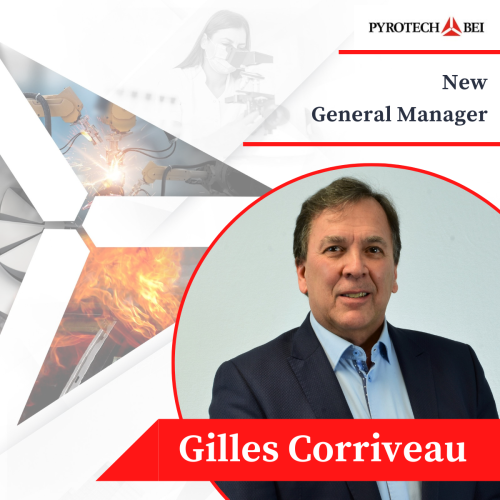 It is with great pleasure that we announce that Mr. Gilles Corriveau Ph.D., ASC, C.Dir., has been appointed general manager of Pyrotech BEI since December 2021.
Mr. Corriveau has more than 20 years of experience in the administration of large Canadian companies, which he can bring to the benefit of our multidisciplinary office of forensic experts.
We thank Mr. Gilles Corriveau for joining our team and welcome him with us.
To contact Mr. Corriveau:
- Email:
gcorriveau@pyrotechbei.com
- Phone: 450 967-1515, ext. 265