Yannick Coderre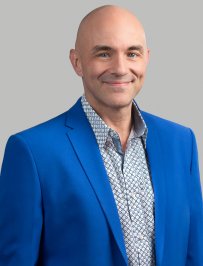 Civil Engineer, M.Sc., Lévis' office
Civil Engineering (Master in steel structures)
Yannick Coderre joined the civil engineering department of Pyrotech BEI in 2019. He obtained a bachelor's degree in civil engineering from the Université Sherbrooke with a specialization in structures, in December 1997. He also obtained a master's degree in the field of steel structures at Laval University in 2003.

Yannick has nearly 20 years of experience in the metal frame structures sector. He worked on the design of steel frames, shallow reinforced concrete foundations, bolted and welded assemblies, while providing technical support for the production of shop drawings dedicated to the manufacture of steel components. frame. He has worked on small to large private and public projects in the commercial, industrial, institutional and civil protection sectors.

At Pyrotech BEI, he performs scene investigations following disasters and prepares expert reports.

In his spare time, Yannick enjoys swimming and hiking in the mountains. He also enjoys cooking.
Download my business card (vCard)