Christian Charest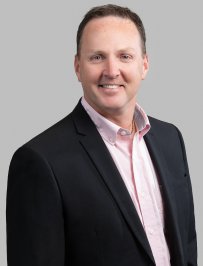 Business Development Director, LL.B., M.B.A. and Director of Levis' office
In 2021, Christian Charest joined the Pyrotech BEI multidisciplinary team as Director of Business Development and responsible for the administration for our Lévis office.

He holds a law degree from Université Laval in 1992. He is also a member of the Barreau du Québec since 1993. In 2003, he completed his master's degree in business administration for executives (M.B.A.) at UQAR.

Christian has pleaded for many years before several courts in Quebec, particularly in the field of damage insurance. In addition, he managed a private law firm as well as the litigation of a major damage insurer in Canada. Christian also had under his supervision the teams of certain insurers in charge of relations with their business partners. Over time, he was able to develop profitable relationships and agreements for the parties involved.

In his spare time, Christian enjoys sailing on the St. Lawrence, going on motorcycle rides, or concocting a good meal for his family and friends. He is a former squash player who converted to jogging and walking.
Download my business card (vCard)