Pascal Fleury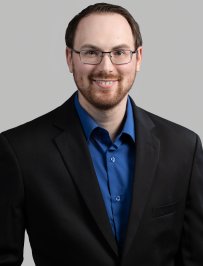 Civil Engineer
Civil engineering

In 2023, Pascal Fleury joined the civil department of the multidisciplinary Pyrotech BEI team as a forensic expert (forensic engineer). He holds a bachelor's degree in civil engineering from Laval University, obtained in 2018, and has been a member of the Order of Engineers of Quebec since 2018.

Pascal has more than 5 years of experience in the field of wood and steel structures. He notably worked as a building structural engineer for a manufacturer. He worked there as an engineer responsible for the design of several residential, commercial, institutional and private construction projects across Canada and the United States.

Over the course of his years of relevant experience, he has been able to put his design talents to good use, his skills in quality control and problem solving while providing technical assistance in the production of shop drawings dedicated to the manufacturing of these various projects. He also worked as a culvert inspector, inspecting over 500 culverts across Quebec.

In his free time, Pascal enjoys baseball, running and outdoor activities. In addition, having a constant desire to learn, he invests himself in reading and various training courses. Pascal is a family person and is also happy to spend time with friends.
Download my business card (vCard)